Residential Volunteering Opportunities
Description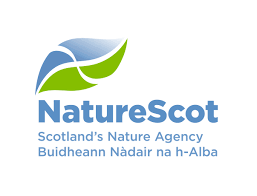 How to Apply
Scotland is world renowned for its breath-taking scenery, and the nature and landscapes are among our greatest assets. Nature gives us food and drinking water, energy and timber. It contributes to a clean and healthy environment. And it improves our well-being and quality of life.
Our purpose is to:
promote, care for and improve our natural heritage
help people to enjoy nature responsibly
enable greater understanding and awareness of nature
promote the sustainable use of Scotland's natural heritage
One way we do this is through managing our National Nature Reserves (NNRs) which are truly inspiring places where you can experience the incredible sights and sounds of our natural world. We have residential volunteering opportunities at three NNRs.
We need you!
We are looking for residential volunteers who truly care about the Scottish countryside to work on our NNRs who can commit to a minimum of 1 month. In return, our volunteers get the chance to learn a whole manner of skills, and experience working in the spectacular landscapes of Scotland. The more time you stay with us the more jobs you will be likely to experience and the more you will learn.
Scotland has 43 NNRs, each one celebrating the great variety of our habitats and species. Across the 29 NNRs that are managed by NatureScot, volunteers work on mountains, across lochs, in woodlands, and on islands. We are committed to restoring and conserving Scotland's natural landscape. From expanding native woodland, managing open habitats and monitoring iconic species such as seabirds, divers and the Manx shearwater.
For full details including how to apply, please click HERE