Description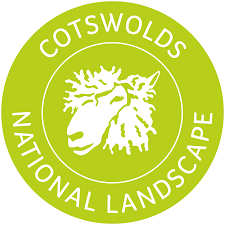 How to Apply
Help to care for the Cotswolds

Volunteering with us is a rewarding way of giving back and caring for the landscape we all love. We have over 400 volunteer wardens, and that's the main way to volunteer with us, but occasionally, we need volunteers for our other work too. It's always worth keeping an ear to the ground for new opportunities as they come up.
Cotswold Voluntary Wardens
The Cotswold Voluntary Wardens were established in 1968 and have continued to grow into the 400-strong membership of today. The wardens are our network of dedicated, skilled, and enthusiastic volunteers – helping us in the work we do across the Cotswolds National Landscape. Anyone can join, and everyone is welcome – all you need is enthusiasm for the Cotswolds and a willingness to offer your time and skills to help keep this designated AONB special.
What do our voluntary wardens do?
Volunteering opportunities with the Cotswold Voluntary Wardens vary. There is something for everyone: from walling to walks, and talks to tree planting.
Work parties – helping to conserve and enhance the Cotswolds National Landscape, taking part in a range of projects from drystone walling, hedge laying, and tree planting, to installing kissing gates and pond restoration. Our work parties are also a key part of looking after the Cotswold Way National Trail – all the maintenance along the 102 mile route is done by Cotswold Voluntary Wardens working with the Cotswold Way Association. From scrub clearance, to way marking, to route repair and maintenance – it's all essential work to keep the route in peak condition for local and visiting walkers.
Parish wardening – Working with parish councils, farmers, and local residents to help keep footpaths open and identify local features in need of restoration.
Guided walks – Leading guided walks, promoting the Cotswolds National Landscape to a wider audience.
Education – Helping with school assemblies and days out exploring the Cotswolds.
Shows and talks – Promoting the value of the Cotswolds and what makes it so special.
Admin support – Helping update the warden website, promoting guided walks online etc.
Glorious Cotswold Grasslands Volunteers
Can you spare a few hours to help our wildflowers and other wildlife?
Our Glorious Cotswolds Grasslands team are always looking for volunteers to help with our work.
Do you have a love for wildflowers? During the spring and summer we are always looking for help with botanical surveys of our sites.
Or would you prefer to help at one of our seed harvesting days in July and August?
Or want to keep fit? Join our autumn/winter Wednesday habitat management group.
No experience required, and all essentials (including tea and cake!) will be  provided.
For full details please click HERE