Volunteer with The Heart of England Forest
Description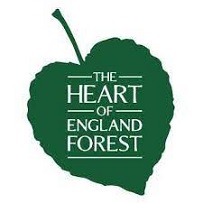 How to Apply
The Heart of England Forest has an amazing army of volunteers helping us with all aspects of creating and managing the Forest, including tree planting, wildlife surveying and assisting with our education programmes.
There are a variety of ways that you can volunteer with the Heart of England Forest:
You can support our estate management and help to grow and preserve the Forest, planting trees and looking after our existing woodlands.

There are opportunities to support our biodiversity programme, growing our understanding of the changing face of our landscape.

You can get involved with Forest events, increasing the profile of the Forest and engaging with our local communities.

If you are interested in supporting us from home, we also offer a range of micro volunteering activities.
Practical volunteering in the Forest
We pride ourselves on the flexibility of our regular practical volunteering sessions. You can volunteer as much or as little as you would like, giving you the best opportunity to fit volunteering into your daily life.
We do also offer some roles which provide a longer term experience for those looking to further their commitment to the Forest.
For full details please click HERE