Description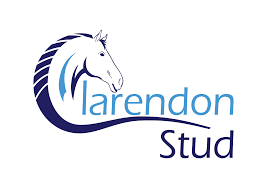 How to Apply
Clarendon Stud, international event yard and producer of young eventers sports horses are looking for a full time yard staff to work in our friendly busy team on the exciting Clarendon Stud helping to ride and the horses, work the yard looking after the horses from 4* eventers to broodmares and youngstock. Help with all yard duties to keep the horses well cared for fit and healthy.
We are a friendly hard working team who enjoy producing top horses and taking them to some top competitions and producing them to a high level. If you aspire to produce horses and make them look their best plus have a positive hard working outlook then you will enjoy working in our friendly team and community at Clarendon Stud.
There is the opportunity to ride regularly and have lessons.
You must be fit and motivated keen to learn more and work hard with a positive can do attitude, willing to learn and change as needed by horses weather or people! On site to help and support with training is a 3* nearly retired event rider and a highly skilled horse man to support your career and training in all areas.
Clarendon Stud has fantastic facilities – 30 x 50 school, full set of jump for joy show jumps, gallop track, walker, hot wash area etc potential for XC jumps. The job can supply accommodation, stabling for your own horse and one small dog. You will get a salary, 28 days paid holiday and pension. Have some experience of handling fit competitions horses and going to competitions particularly eventing. Be reliable, trustworthy, self-reliant, caring with good
understanding of horsemanship. Driving license and own transport. Be positive to work with and enjoy horses!
We are a small friendly family firm with a huge depth of knowledge from over 20 years of running a yard and breeding equestrian establishment, to decades of competing in all disciplines especially eventing to 3 and 4* level. We have also backed many hundreds of horses by both myself, my husband and more recently my daughter.
If you are a caring horse lover, with a can-do positive attitude, a depth of knowledge on competing and horse health and well being, then this job is for you!
For full details including how to apply, please see download.