Woodland Project Developer – South West
Description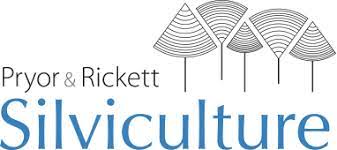 How to Apply
Pryor and Rickett Silviculture manage over 35,000 hectares of woodland throughout Great Britain. The properties managed are remarkably diverse, ranging from species rich ancient broadleaved woods to extensive conifer plantations, and from small farm woodlands to whole estates.
After a record year throughout the country, we seek one Woodland Project Developer in the South West of England region to join our team working three days a week on this specific Forestry Commission project and the remaining two days directly for the company assisting the Forest Managers with a wide range of management tasks. The funding expires on 31st March 2022, however there is a possibility a new pot will be available which the company would apply for. In the event we were unsuccessful the role would transition to full-time, working as a Forester for the company.
Project Brief:
The project aims to increase the number of woodlands which are under active management and in doing so increase their biodiversity and economical resilience. This role will be based in our Exeter office with the opportunity for home working.
The manager will focus on developing relationships and prospects with owners and or agents/land managers of the larger woodlands within target areas.
Targeting work will involve:
• Developing a landowner information pack.
• Targeted meetings with Land agents / Farm management contacts to follow up, identify and contact owners through rural networks
• Follow up meetings to inspect / visit owners and woodlands
• Gather information in relation to owner objectives and specific woodland metrics to support;
o The creation of a simple management plans, utilising the MyForest platform
o Development of budget proposals including grants / timber income and woodland expenditure
The role of Forester will involve assisting managers with the organisation & oversight of a wide range of woodland management, both consultancy and operational for our broad range of clients throughout the South West. Much of this will involve lone working.
This is a full-time permanent position and will be focused on creating links with existing woodland owners who are underutilising their woodlands.
For full details please see download.