Voluntary Short-term Co-workers (Volunteers)
Description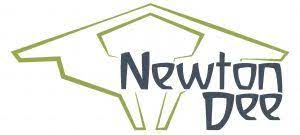 How to Apply
Newton Dee is a charity based in Aberdeen, Scotland. Co-workers (live in volunteers) and Villagers (adults with special needs) live together here. We don't just provide houses, but build homes together, in a mutually supportive environment.
But life isn't just about a home, its also about meaningful work. We provide training and supportive work environments where people can do more than just be entertained. We believe that work is an essential part of anyone's life. So whether it be a Baker, a Farmer, a Woodworker or something else - Newton Dee Camphill Community will help to support all of our community members to reach their fullest potential.
This is all rounded out by a robust social, cultural and spiritual life.
We are currently looking for live-in volunteers who are interested to work in our biodynamic gardens and farm and be a part of the community with adults with learning difficulties.
For full details please see the download and click HERE for more information on our website