Valuation Surveyor – One Year Placement
Description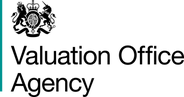 How to Apply
Do you have a passion for public and customer services and want to make a difference? If so, we would like to hear from you.
VOA values property for tax purposes. These taxes fund vital public services like schools, hospitals and welfare so you would be making a real difference to peoples' lives.
We are an executive agency of HMRC with around 4,000 people and currently need people to provide their skills and attributes in our Valuation Work Placement Surveyor roles.
We currently have vacancies on our work placement programme, suitable for those who are studying a RICS accredited degree on the Valuation Pathway with an agreed work-based placement year (sandwich year) as part of their degree. The placement will commence in either September or October 2023.
We're responsible for valuing every commercial and domestic property in England and Wales. Our work ensures that people across the country pay the correct taxes for their property through council tax or business rates and receive the right financial support.
We have around 4,000 people working all over the country. From customer support specialists to valuation experts – our employees are all equally valued and given the opportunity to develop, thrive and most importantly, be themselves. We're also one of the largest employers of chartered surveyors in the UK.
For full details and to apply, click HERE