UK Trading/Commercial Trainee
Description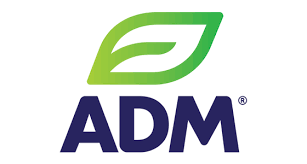 How to Apply
Exciting opportunities are available for hardworking and career minded individuals to join ADM' UK's Trading & Commercial Trainee programme.
The successful candidates will learn all aspects of ADM's UK core businesses during an 18 month programme; key business locations are based in Chelmsford, Watford and Hemswell. This role will be in preparation to undertake a key Trading/Commercial role after this period. This programme will also provide exposure to other key divisions including the rapeseed crushing facility at ADM Erith and our Investor Services division in London.
Key features of the programme
The successful candidate will spend approximately 6 months at each of the following business divisions:
ADM Milling (Chelmsford): the UK's leading independent flour miller. Manufacturers a wide range of high quality flours and bakery ingredients supplied to all sectors of the UK baking and food industry. You will learn all facets of ADM Milling before joining the Trading Desk, where the key focus will be the procurement of wheat from the UK, Europe and North America, risk management and logistics.
ADM Agriculture (Hemswell): You will learn the process of purchasing grains and oilseeds from farmers and the trading and logistics activities in both local and export markets as well as learning and understanding how the business operates in a global market.
Agriculture (Watford): is the UK merchandising business for Agri by-products, importing more than 2 million tonnes each year. In this role, you will gain knowledge on all aspects of shipping, trading and logistics and be encouraged to talk to customers and execute deals from an early stage.
For full details and to apply, please click HERE