Trial Site Assistant (Soft Fruits)
Description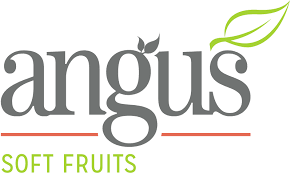 How to Apply
Are you passionate about plant breeding, horticulture or scientific trials and in need of a summer job?
We are currently recruiting for Trial Site Assistants at our Research and Development site near Evesham to help with our Breeding Programme.
We are an exciting family business that has expanded to be a leading supplier of berries to UK and European retailers. and we aim to deliver great tasting berries that will delight our customers each and every day
Our breeding program looks to develop new strawberry, raspberry and
blackberry varieties. The tasks within in the breeding program are very varied and there would be the potential to tailor something to an individuals interests, within reason.
Main duties and responsibilities:
• To pick and weigh fruit, recording their data
• To plant fruit crop
• To prune plants and help with propagation
• To assist with general plant maintenance
• To assist with the implementation of the breeding programme
• To proactively participate in the individual performance management process, achieving SMART targets and continuous personal developments.
• To fully participate in the development and achievement of the R&D
Departmental Vision
• To undertake any other duty commensurate with the role
Please see download to view the full job details and click HERE to visit our website and apply.