Trainee Surveyor/APC Graduate Trainee
Description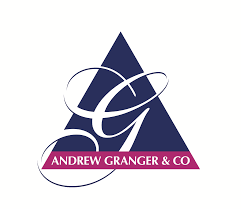 How to Apply
Andrew Granger & Co, a multi-disciplinary firm based in Leicestershire, is seeking to recruit an enthusiastic and self-motivated individual to join its Rural Department. Established in 1989, Andrew Granger & Co operates from 3 offices around Leicestershire, employs over 50 staff and is committed to expanding it's rural business across the East Midlands.
The firm is well known within the East Midlands for its rural work and the position arises from expansion of this part of the business.
This is a training position which offers a variety of relevant APC experience including rural estate management, sales and letting agency, property management, valuations, planning and development and basic payment scheme application work.
The successful applicant will be part of the growing Rural Department (based at our modern Loughborough office) which acts for a variety of private and institutional clients.
APC support will be given and the successful applicant will be encouraged to pursue the CAAV qualifications as well.
This is an excellent opportunity for someone seeking to develop a career in rural practice surveying as part of a small friendly team.
To apply please contact Helen Astill by telephone on 07721 437085 or email
helen@astrecsolutions.com.