Description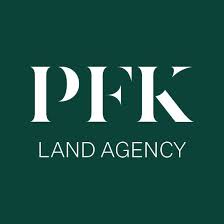 How to Apply
At PFK Land Agency we place great emphasis on delivering high quality, very personal, professional advice to those with interests in land or property.
Our advice is based on a wealth of experience and expertise tailored to the individual needs of each client. Whatever objectives a client may have we aim to help achieve them often working with the other professions in the process.
Purpose of the role
To operate as Land agent /rural surveyor (within the RICS definition of the same) as part of the PFK Land agency dept by providing professional services to clients with interests in the land and property sector.
To use your knowledge, training and expertise to then provide high levels of advice and subsequent services to all clients.
To assist the qualified members of the team in all day to day duties and to take individual duties as directed.
For full details please see downloads. To apply, please email CV and covering letter to David Stout, Head of Land Agency & Professional Services: davidstout@pfk.co.uk