Trainee Land Agent and Maintenance Administrator
Description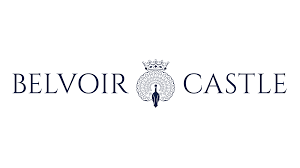 How to Apply
You will be working alongside an MRICS qualified Land Agent assisting in all aspects of the day to day management of the let portfolio forming part of the Belvoir Estate.
Requirements:
- RICS accredited degree
- Full Driving licence
- Excellent people skills
- IT skills including use of basic drawing packages & map software
Key Areas of work:
1. Residential Portfolio - dealing with lettings including check outs and tenancy preparation and letting particulars. Inspection of existing dwellings let on refurb lease basis. Invoicing and debt chasing and general correspondence with tenants.
2. Agricultural Portfolio – principally assisting in managing circa 70 grazing agreements, re letting any vacant fields liaising with the in hand farms dept
3. Project planning and planned maintenance strategy. Liaising with Farmers and preparation of agreements
4. Commercial Portfolio – dealing with lettings, including preparation of particulars, conducting viewings, provision of lease information, administering service charges and assisting with credit control. Regular inspection of portfolio and liaising with Building Manager as required on repair issues
5. Project Management – helping to deliver projects as required, assisting Construction Project Manager in preparation of budgets and outline specifications of work etc.
6. Woodland Management –assisting with administration of the woodland management plan, applications for grants and obtaining consents for felling trees in conservation areas
7. Compliance Management – assisting in managing compliance register of property based matters such as Gas Safety & Electrical testing regimes, EPC's/MEES
8. Planning – preparation of planning applications and planning statements including preparation of mapping as required
9. Mapping – keeping the mapping system up to date, identifying areas of land requiring registration and resolving land/boundary disputes.
10. Access and rights liaising with WPD and BT ref their infrastructure
11. Operational work – management of the fire and intruder alarm systems ensuring compliance from a fire safety perspective.
For full details including how to apply, please see download