Trainee/Graduate Farm Business Consultants
Description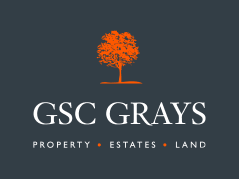 How to Apply
GSC Grays have built an exceptional reputation through our service and results over the last 11 years, which has led to the significant and rapid growth of the business. It's important to us that we continue to foster the next generation, which is why we offer opportunities for placement students and graduates to gain invaluable and hands on experience with us.
Our recruitment programme is now open to applications with graduate opportunities within Farm Business and both graduate and placement opportunities within Land Management (see separate listing) across our offices across the north of England.
This is an excellent opportunity for entry level students seeking a career within the rural sector whilst also making a meaningful contribution to the growth and development of an expanding business.
The opportunities offer a mix of challenging and rewarding professional work on behalf of private clients which will encompass a broad range of competencies.
For further details on how to apply, please see download or click HERE
*Please come and talk to us at the RAU Agriculture and Environment Careers Fair on Thursday 17th November!*