Description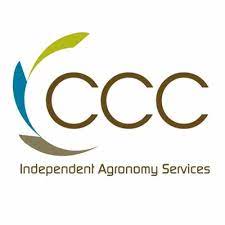 How to Apply
CCC Ltd  provides an independent agronomy service for clients across the South of England. Established in 1985 we have a unique format in that all clients are shareholders and the board of directors responsible for running the business are farmers.
At CCC we are technically led, utilising independent trials data from AICC trials network and our own local trials. We are a genuinely people focused organisation with family values and a desire to see all its employees succeed in their careers through continual development.
We have an opportunity available at present for a trainee agronomist in the South East. Past experience is not required as we will provide on the job training as well as personal development via industry accredited qualifications (BASIS and FACTs).  We have existing clients that need advising so the role will develop into advising own client base and will not entail cold calling to develop own client base.
The Role/Candidate
 Provide agronomy to a portfolio of clients on a range of crops.
 Degree in Agriculture, Agronomy or equivalent.
 FACTs and BASIS qualified although not essential for trainee position.
 Extensive training program provided for trainee (AICC Academy, 1-2-1
field based training and formal qualifications).
 Personable and engaging with an ability to build rapport with clients and
colleagues.
 Attention to detail essential.
 Self-motivated and excellent communicator.
 IT skills – proficient with MS Office and industry software.
 Genuine interest in crop production, regenerative agriculture and the
environment.
For full details including how to apply, see download.