Description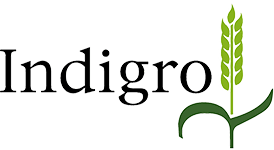 How to Apply
Indigro is an independent agronomy consultancy that currently employs 7 full time agronomists and one trainee. As independent agronomists, we charge
our clients only for the advice we give not for any products we advise them to use.
We are currently looking to recruit a full-time, trainee agronomist to spend a year training with our team of qualified agronomists before joining the team
upon successful completion of training.
We would especially welcome Agriculture graduates with a specialism in crop production but an interest in the subject is more important than qualifications.
For more information, please see attached download.