Trainee Agricultural Liaison Officer
Description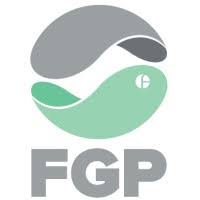 How to Apply
Fisher German Priestner Limited are the market specialist in the utility industry, delivering a high level of service to corporate clients on sites throughout the UK.
Subject to our Growing Business Model we are looking for enthusiastic individuals, with experience in agriculture, to join our team and be trained as an Agricultural Liaison Officer. No prior experience is necessary and a full training programme will be provided by FGP.
The role of a Trainee Agricultural Liaison Officer involves working and training on construction projects all over the UK, advising and organising access to land, recording and inspecting the condition of land, advising on reinstatement, soils, drainage and accommodation works. Good communication and IT skills are important, together with some agricultural experience, but the remaining attributes training will be supplied.
To apply, please submit your CV and covering letter to Neil Priestner, Finance Director and Company Secretary, by email to neil.priestner@fgplimited.co.uk or telephone 07817 140396 for an informal conversation.
For more information about this role please visit our website HERE or contact Neil Priestner referred to above.
Fisher German Priestner Limited is an equal opportunities employer.