Description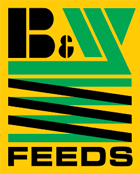 How to Apply
Eastbury Estates/Contracts are currently looking for a tractor driver to help on our arable estate and contracting business for the summer/autumn.
Primarily grain trailer work. Other work may include subsoiling, cultivating, rolling, topping, assisting in grain store fumigation, loading grain lorries.
Possession of a telescopic loader certificate would be an advantage.
Must hold a full UK driving licence. Minimum age 18 years old
Mid July to Mid September. Accommodation can be provided if required.
Pay: £9.50 per hour plus 50p attendance bonus (£10 per hour)
Contact office on 01258830217 or email enquiries@bwfeeds.com