Tenancy Manager/Trainee Property Manager
Description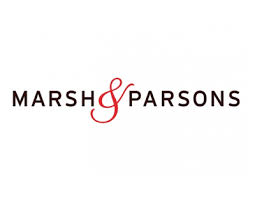 How to Apply
Founded in 1856, Marsh & Parsons has been matching people and property for over 160 years. We've developed along with London, and its homes, throughout the 20th century. Now operating 31 offices in prime locations throughout the Capital, we're not only one of London's longest established agents, but also one of the most prevalent for today's 11m Londoners.
The job of a Tenancy Manager/Trainee Property Manager
You will be joining an interactive and high energy team, with a strong people-culture. As a Tenancy Manager you are responsible for managing the moving process for both tenants and landlords. This consists of regular communication via telephone and email with the tenants as well as processing the contracts and all legal documents before a tenant checks in and out of a property.
When you start you will be trained at a pace that suits you, getting up to speed on the ins and outs of what it takes to manage your own portfolio. From going through contracts with a fine tooth-comb and handling deposit disputes, to managing customer complaints, you will learn to overcome anything that's thrown at you. Your attention to detail is impeccable; nothing gets past you.
There is a clear route of progression into our Property Management department. With a culture that stands by promoting from within, we work closely with you to ensure you succeed and feel confident taking on more responsibility. But even from day one, you will be recognised. There are weekly incentives to make sure your hard work is always rewarded.
For full details including skills required and how to apply, click HERE