Technology Internship (12 weeks)
Description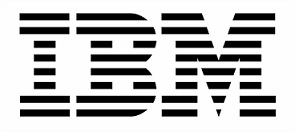 How to Apply
Our Technical Extreme Blue Internship allows you to work on innovative, real life projects with IBM's customers. Working in teams of up to 4 to build, develop and improve solutions which meet our customer's needs you will have the opportunity to showcase your existing skills and grow your knowledge by learning as you go.
During the placement, you will work with leading edge technologies, be mentored by leading IT professionals and learn new technologies, craft new applications or put a modern twist on an existing tool/idea - you could even achieve a patent from your project!
You will develop an idea to address a real-world challenge confronting part of IBM's business – and then turn that idea into a real product. When the 12 weeks are up, you'll showcase it to our executives, business partners and customers. Each year we seek up to 16 students to join us on Extreme Blue, the role are split across Technology and Design.
Candidates must be in their penultimate year of study at university and on track for a minimum 2:1 in your degree.
Extreme Blue application process.
During the application process we will assess you on eight core competencies. Think about whether, and how, you can demonstrate them.
Adaptability;

Communication;

Client Focus;

Creative Problem Solving;

Drive;

Teamwork;

Passion for IBM

Taking Ownership.
Our Perks
Free accommodation with the other Extreme Blue students near to IBM Hursley in Hampshire, UK.

The potential to have a patent submission on your CV.

An expenses paid trip to showcase your ideas at the Extreme Blue Expo in one of 7 countries around Europe

Have the freedom to work on a project with no constraints.
For more information and to register your interest online click HERE.