Technical Trials Assistant
Description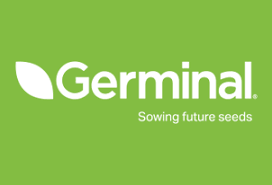 How to Apply
Germinal is a sixth generation family company with a proud history and heritage. Our ongoing investment in innovation, research and knowledge sharing is at the forefront of our company foundations. We believe our expertise can help to fuel the future of agriculture by always helping our customers to be one step ahead.
Germinal Horizon's research station is situated in Melksham, Wilts. The research station is an exciting project for Germinal and is focused on developing innovative and sustainable forage products, as well as trialling the latest genetics in the forage industry under differing management regimes.
We are seeking a highly motivated person with an ability to work in a team and individually at the Germinal Horizon, working alongside the Trials Manager and other members of the Germinal team.
Successful candidates will need to be prepared to be 'hands-on' and learn skills on the job, their duties will include a wide range of practical tasks, such as sampling and disease monitoring of plants, assisting marking out and preparation of studies, application of treatments, assessments and observations, preparation and processing of plant, harvesting of plots and collection on processing of data.
Candidates should be enthusiastic, with good communication skills and an interest in the industry. Ideally with an agricultural or trials background and a willingness to learn new skills and work to high standard.
The position would be full time, however due to the seasonal nature of the work a flexible approach is needed,
You will require;
*good communication skills
*excellent attention to detail
*an Agricultural qualification
*a clean and full UK driving licence
*adept IT skills
Your time would be split between field based work and the office.
Please email a CV and covering letter to alexandra.snowdon@germinal.com