Talent to Teach in FE – Work Placement
Description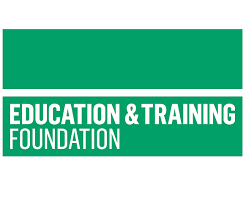 How to Apply
Talent to Teach FE is an opportunity for second year, final year undergraduate and postgraduate students to take part in paid placements, which will give an
understanding of working and teaching in Further Education.
Further Education (FE) is a diverse and passionate sector with exciting and wideranging teaching opportunities available in colleges and Independent Training Providers, who offer an extensive variety of academic and vocational programmes.
In addition to providing excellent teaching opportunities, FE also offers opportunities for career progression into a wide range of  management and specialist positions. Why not explore your options?
THE BENEFITS
• An opportunity to identify and develop the skills and knowledge you will need to pursue a career in FE, in a supportive environment.
• It will increase your employability skills, and enhance your CV.
• It is a paid placement for which you will earn £300 for 40 hours.
• It will provide valuable work experience and networking opportunities.
• You will receive a real introduction to a vast, diverse and exciting sector, which will allow you to explore a new potential career choice.
For further details see downloads and click HERE