Description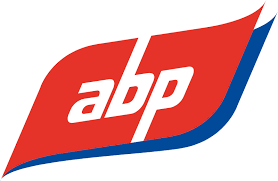 How to Apply
ABP is one of Europe`s leading beef processors. We have built our success on entrepreneurship, technological investment and a deep knowledge of the sectors in which we operate. As key stakeholders in the integrity of the food supply chain we are focused on ensuring the full traceability of our products.
Our core business - ABP Beef - is supported by its renewable, pet food and protein divisions, which combine to ensure the value of by-products is maximized and the environmental impact of the business and our customers is minimized. Our company has doubled the size of its business in the past 10 years, and continues to seek additional growth opportunities through organic initiatives and potential acquisitions.
Graduates will be provided with fully funded professional CIMA training through either of our training partners, BPP or Kaplan. Working towards achieving CIMA qualification within the 3 year programme.
Candidates will also receive on the job learning and will be provided with a mentor at each of their placements.
This is a fantastic opportunity to join a dynamic and vibrant team in an all-encompassing training programme!
For full details and to apply, please click HERE