Placement/Harvest Roles- Fresh Produce
Description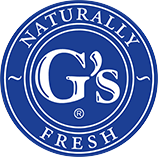 How to Apply
Our placement/harvest opportunities are a great opportunity to gain experience in the fresh produce industry, and a G's placement is a good way of giving yourself a headstart if you might be interested in applying for our graduate scheme next year.
Roles available are as follows:
15 Week Placement – Tractor driving experience advantageous but not necessary - Drip Irrigation
Help with the day-to-day running of the drip irrigation within the Root Veg operation
During onion harvest – supervise a grading line with up to 6 people
General agricultural duties.
The opportunity to learn new skills – drive a tractor etc.
15 Week Placement – Tractor driving experience essential - Overhead Irrigation
Irrigation of onion and potato crops in the Fens
Carting onions
Topping/windrowing onions
Brand new New Holland T7210 tractors with Auto Command
We also have general summer roles available from Jun/July – Sept/Oct:
Irrigation on leafy salads and organic crops
Maize, onions potatoes harvesting
To apply, please send your CV and covering letter ASAP to: farmrecruitment@gs-fresh.com.
For further information on the roles available, contact Corne Leonard, HR Manager at corne.leonard@gs-fresh.com and see attached download.