Summer Graduate Placement
Description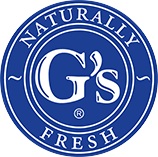 How to Apply
Are you a graduate looking for a Summer Placement to work on identifying
how crop nutrition influences taste and crop characteristics, whilst also
developing your knowledge in fresh produce growing and agriculture? An exciting new opportunity has arisen within the Celery Product Management Team at our Barway site, Cambridgeshire. Programme to run from late April into November.
G's is an incredibly exciting place to work; at the forefront of modern farming means it's fast-paced, stimulating, and rewarding. We work with the biggest food retail brands in the UK and Europe and work to delight our customers and consumers every day.
Roles and Responsibilities
The purpose of the role is to identify the optimum crop nutrition approach that will enhance crop taste and performance. Historically, taste has been treated as a feature of variety. This work is predicated on the knowledge that we can optimise the performance of any given variety using agronomy and builds on 3 years of assessment already completed.
For full details please see download.