Student Placement – Soil and Land Drainage Consultant
Description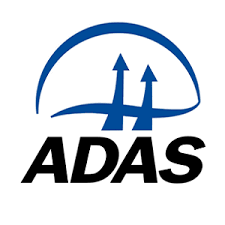 How to Apply
ADAS ALM, a member of RSK Group Ltd, is looking to recruit motivated and ambitious students to complete a 12-month placement with us. We are a leading national consultancy business working across the land, environment and agriculture sectors.
Working as part of a team of soil and land drainage consultants, you will gain experience across a variety of consultancy services and be involved in delivering contracts to a wide range of clients including farmers, landowners, utility companies, local and national government and its agencies.
Successful applicants will support ADAS consultants in the delivery of soil, land drainage and related technical and environmental management advice. This may include assisting with soil surveys, including Agricultural Land Classification (ALC), land drainage design and restoration advice to land based industries.
You will be expected to contribute to delivery of contracts and development of new business and will also be required to work flexibly within teams and in technical areas of the business, including soil management, field drainage, water supply, environmental protection and catchment management.
Key responsibilities
• Support senior consultants in the provision of soil and water engineering projects
• Undertake field work; including surveys of soil types, land drainage, catchments and topography
• Carry out background research, literature reviews and analysis
• Analyse data
• Drafting technical reports
• Use ADAS mapping software and modelling packages
• Accompany lead consultants to client meetings and presentations. Contribute to sales and business
development, writing proposals and tenders
• Attend training events and conferences and build both personal and team profiles
• Build internal and external contacts and develop own experience and expertise
• Demonstrate positive thinking and a commercial approach to contracts
• Other duties as requested by manager, including working in other technical areas when required
For full details please see download. To apply, click HERE