Description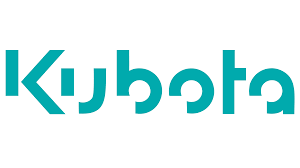 How to Apply
Kubota has been a leading manufacturer of agricultural, turf and construction equipment and Industrial Engines since 1890. With world Headquarters in Osaka Japan, and offices in more than 120 countries, and with over 41,000 employees throughout North America, Europe and Asia, Kubota achieved revenues in 2020 of $17.3 billion. Although machinery equipment is Kubota's primary line of products, Kubota also produces a diverse portfolio of other products including city wide water filtration systems, irrigation, piping, roofing, housing and large underground valves.
We have an exciting opportunity for a student to join Kubota in July 2023 for 12 months.
The year will be split across different departments, so you will get to experience working in Construction, Engines, Service and Ag & Groundcare, where you will have the opportunity to work with the different teams on a number of projects and get involved in the everyday life at Kubota.
It will be a great chance for you to put into practice what you have learnt so far in your course, but to also learn new skills and get hands-on professional work experience with your own set of responsibilities.
Here are a few things that you could be getting involved in:
To assist the Marketing team in relation to shows/events/exhibitions etc.
To attend and assist/present in various meetings/initiatives such as dealer and customer surveys, sales meetings, trade shows, product demonstrations, providing technical support and follow up, as required.
To assist the dealer network on product specification and application queries.
To produce and circulate new product and product update bulletins.
Assist in the resolution of dealer enquiries/complaints and maintain effective working relationships with the dealers and customers.
Identify the need for new product development and existing product improvements, working in conjunction with R&D and supporting R&D surveys.
Assist engineering and product development from a sales and marketing perspective.
Support and work with sales and marketing staff and dealers to achieve divisional and corporate objectives and manage resources.
To assist with new business projects.
To assist in the development and implementation strategies to motivate dealers/distributors, their sales and marketing managers and appropriate staff.
f you want to put your learning into practice and show us what you can do in this exciting and challenging role, then please apply to Sarah Phillips at kuk_g.hr@kubota.com with your CV, or click HERE.