Location

Barnsley, Cirencester, Gloucestershire, United Kingdom

Date Posted

04/05/2022

Category

Animal and Equine



Job Type

Full-Time Vacancies



Closing Date
Apply ASAP
Start Date
June 2022
Description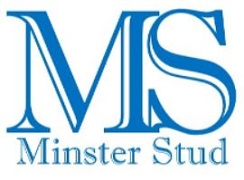 How to Apply
We are looking for someone to join our Private Stud near Cirencester to help run the stud on a day-to-day basis and become part of this successful operation.
Applicants' responsibilities will include the management of the broodmares, taking the mares to Stud, foaling (including night watch), and yearling sales preparation, together with general yard duties and pasture and farm general management.
The position is varied and will include all aspects of stud work and requires a hands-on, hardworking, and committed individual. Previous experience is desirable, but training can be given with the horses as long as you have a calm confident approach.
You must be able to use your own initiative, be reliable, honest, and good fun to work with. Must be a team player and fit in well with the small existing dedicated team (good sense of humour essential!)
- Must understand that Night Foal Watch is required (rota)
-Must be prepared to go to Sales with away nights (rota)
-Must be able to drive a car, lorry, tractor, merlo (muck spreading, hedge cutting, etc), fencing, topping, harrowing to name a few.
In return, we offer a fantastic package. Contact Shona: 07442 809193