Description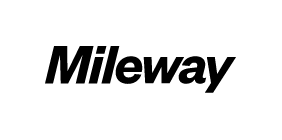 How to Apply
Are you a driven, ambitious graduate, ready to take the next step in your real estate career? We are looking for junior asset managers to join us at our regional offices in the UK . You'll be part of a young, dynamic team taking care of our first-rate property portfolio as we build and consolidate Mileway's position as the market leader in last mile real estate.
This is a brand-new role, starting from the ground up, so there's an exceptional opportunity to build and shape your own position as you grow your professional experience. Under the leadership of experienced senior colleagues, you'll assist with asset management strategy and lease and property management. You'll work alongside our international team to drive the management of our premium asset portfolio, while making great            connections and building Mileway's local and national relationships.
Working at Mileway
We offer an opportunity you simply won't find anywhere else. In just one year, Mileway has grown into Europe's leader in last mile real estate, with a 380-strong team and over twenty offices in ten countries.
We may be young, but with a portfolio stretching across Europe, an international, go-getting team, and growth plans that match our ambition, we have some big shoes to fill. To get there, we live our values: Drive, Trust, Grow, Together.
Like most people in Europe just now, you'll be working from home until it's considered safe to return to work. We'll equip you with a state-of-the-art technology package that helps you keep in touch, wherever you are.
For full details regrading this role, see download. To apply, please send CV and covering letter to Jordan Reilly, HR Business Partner at jordan.reilly@mileway.com