Description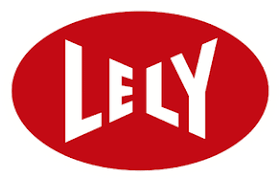 How to Apply
If you enjoy dealing with technical issues and high-quality products, are looking for a varied job with plenty of autonomy and responsibility, you have just found your next opportunity!
As a Service Technician, you will be responsible for the maintenance and servicing of automatic milking and feeding systems, barn products on customer premises. These tasks are varied and involve electronics, mechatronics and associated PC software, among other things.
In addition, you will be carrying out the installation of the robots purchased by dairy farmers, and part of this task involves providing an extensive explanation of the new acquisition to the customer. New customers must be able to contact you whenever they need to, especially in the initial phase, and you will pay regular visits to the farm to achieve the optimal setting-up of newly installed equipment.
You will keep detailed records of all your activities so that your colleagues also remain fully informed; this will ensure that one of them can always take over from you if the need arises. This will include records such as work sheets, time specifications and parts handling, among other things. On-Call services to remedy failures are also part of the function.
You will enjoy a great degree of autonomy within this role, because you will be fully responsible for the optimal and independent development of a region. Lines of communication are short and you will be working with motivated colleagues. The average working day can be full of surprises. When a customer calls you, you will first try to provide telephone support but if that fails to solve the problem you must prioritise that customer, so a flexible approach is essential because your daily planning may often have to be adjusted.
For details and to apply, click HERE