Senior Grounds Maintenance Operative
Description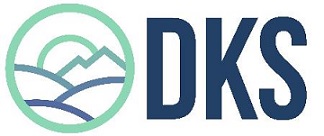 How to Apply
DKS Limited are offering a rare and exciting opportunity to join a national organisation, which offers specialist land management in the renewable, agricultural and commercial sectors across the UK. Our head office is based near Bridgend, boasting a friendly and energetic environment.
Our capabilities span both consultancy and contracting work in ecology, arboriculture, agriculture and associated environmental services. DKS pride ourselves in offering total land management to funds, developers, landowners and local authorities helping them to manage risk within their portfolio's whilst realising added value through our practical, experienced and straightforward approach. We offer realistic and achievable advice that saves time and money to reach sustainable outcomes quickly.
Details of position:
We are currently recruiting a Grounds Maintenance Operative to join our team and are looking for a motivated, confident, and hard-working person with any of the following qualifications:
NPTC/Lantra Tractor 3

City & Guilds NPTC Arm mounted flail/hedge cutter

ATB Pesticides Safe Use & Handling

ATB Pesticides Field Sprayer

City & Guilds NPTC Pesticides PA1/PA2/PA6

City & Guilds NPTC Chainsaw

NPTC/Lantra Brush Cutter

City & Guilds/Lantra sit-astride ATV

Lantra Excavator 360 10 Tonnes

Lantra Forward Tipping dumper

Lantra Telescopic Lift Handler (over 9 Metre)

NPTC Wood Chipper

HABC Level 2 NPS Planting

Lantra Tree Survey

Mewp

NPTC Forestry

First Aid at Work
The position requires you to be prepared to travel, with the willingness to work away during the week. This is an excellent opportunity for someone who is looking to expand their current experience and capabilities. And for the right person there are first rate career progression opportunities. You will be working within the Operatives team; supporting a wide range of projects and managing a variety of responsibilities. The role will be extremely varied. DKS boasts continued growth, low staff turnover rates and high customer satisfaction so we expect this role to be filled quickly. This is a very exciting opportunity that rewards hard work and continually aims to be at the forefront.
For full details see attached PDF.
Please send a covering letter and CV to emma@dks-ltd.com