Description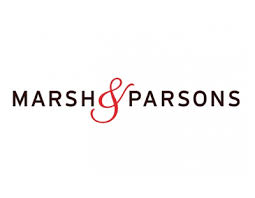 How to Apply
We will expose you to the most exciting property market in the world and give you the opportunity to sell some of the finest (and ugliest!) architecture in London.
You won't necessarily need any previous experience in property, however you will already be inquisitive, compelling and have a natural ability to gain people's trust. For you it's about talking, not texting. You have always had the desire to be first and are known for being tenacious and resilient when it comes to achieving your goals
From day one you will take charge of your own business. With access to our entire office network across London, there are no boundaries to restrict you. A bigger network equals more deals, meaning you can make the most of our uncapped commission structure. You might even win a seat on an incentive trip that could see you skiing in Meribel or jetting off to the Med.
It's not always an easy sell. From onward chains collapsing, to unexpected survey results; it's how you deal with it that sets you apart. You won't be afraid to take the lead when it comes to managing the conveyancing process. Your clients will look to you for your expertise, patience and adaptable approach.
With a robust training and development program to support you, our focus is on your progression. Whether you aspire to run your own office or be recognised for your consistency at the top of the leader board, we will be flexible to suit your ambition.
For full details and to apply, click HERE