Sales and Demonstration Assistant – One Year Placement
Description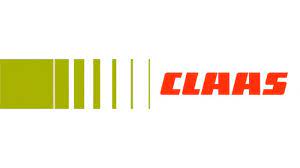 How to Apply
CLAAS is a highly successful family run business. Since 1913 we have been
at the forefront of high-tech design, manufacture and sales of agricultural
machinery. CLAAS UK is responsible for the distribution and supply of all CLAAS machinery, parts and aftersales support in England, Scotland, Wales and Ireland.
Working in one of our owned dealerships, the successful candidate will have the opportunity to work alongside our experienced sales team and assist them in the selling of CLAAS, HORSCH and STEWART machinery and products.
Main Duties
• Meet customers at shows, events and open days
• Support the sales persons and demo team with demonstrations of machines
• Ensure that the machinery showroom display is of a high standard for customer visits
• Support the Used Machinery Manager with the UMC layout as well as other marketing including website & machinery boards
• Support the sales team as required
• Frequent travel around any of our seven branches will be required
For details see download and click HERE to visit our website