Rural Infrastructure Team Placements (1 year)
Description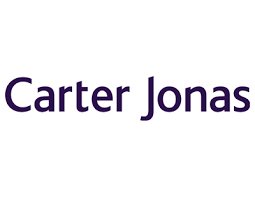 How to Apply
The Carter Jonas Infrastructure Team is one of the largest multidisciplinary teams in the Country. We are seeking to hire two Placement Students to join the rural branch of our Infrastructure Team based from our Birmingham Office on a 12 month sandwich placement contract. 
Infrastructure is the backbone of our economy and how we live. It encompasses energy, water, telecoms, trains, roads, housing and even town centres delivering the services and facilities we need to live, work and play in the 21st century. Our multidisciplinary infrastructure team focuses on facilitating the development and expansion of infrastructure to keep pace with ever growing demand.
Our rural team focuses on facilitating this development in a rural setting; we help deliver major projects for clients such as Network Rail, Highways England and High Speed Two.
This exciting role will give the opportunity to get involved with national infrastructure projects, providing advice and expertise from a rural perspective. Placement Students will undertake work such as the valuation of rural property, assist with property management, and advise on compensation and compulsory purchase matters within a rural environment. The role will provide a varied workload where you will build practical experience working with tenancy agreements, access and rights over land, planning and development, along with general farm husbandry and crop knowledge within the core area of compulsory purchase and compensation. Placement students will be working within a team of rural Chartered surveyors and will have their own areas of responsibility.
WHAT WILL IT TAKE TO BE SUCCESSFUL?
Candidates applying will have a rural interest, with basic knowledge of agriculture. We require open minded and forward-thinking candidates who able to thrive in an exciting and fast-paced environment with good problem-solving skills.  
WHAT WE OFFER YOU:
We offer a supportive team environment and the opportunity to develop your knowledge of all aspects of our rural business.  You will be provided with regular one to ones and feedback on your development and input into the team.  With clear objectives you will truly be able to add value to our team while enjoying real exposure to our expertise.
For full details and to apply online click HERE.