Rural Graduate Surveyor 2023
Description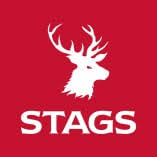 How to Apply
Stags are looking to recruit a rural practice graduate surveyor(s) to start in
September 2023. The position will be within our Professional Services
department and will include hands on client facing work from the start.
There will be a broad spectrum of work which could include:
 Formal "Red Book" Valuations
 Estate Management
 Property Sales and Lettings
 Planning
 Landlord & Tenant
 Compulsory Purchase
 Grants and Subsidies
We strongly believe that it is important for Graduates to gain a broad range of hands-on experience and therefore also arrange for them to spend time in other departments to provide a breadth of experience. This will not only be essential in working towards their professional exams but will also help them to work out what type of work they enjoy.
Training and Support
We appreciate the importance of good training and support for our trainees and so have a structured APC training programme which includes training days and regular meetings with a designated Supervisor, Counsellor and in-house APC Assessor.
We will pay for RICS and CAAV membership and the cost of your first APC assessment and CAAV exam. You will also be offered up to five days study leave.
For full details please see download.