Rotational Graduate Trainee
Description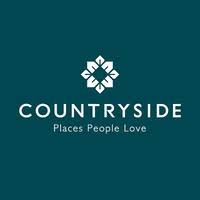 How to Apply
Our Graduate scheme is designed for those Graduates who would like to experience many different aspects of our business. This allows you to gather a detailed insight into each department and the respective responsibilities before settling on a career path.
We aim to arm our Graduates with a wealth of knowledge and experience by providing as much exposure and opportunity as desired.
Our scheme spans across 2 years, through which our Graduates will undertake a variety of rotations, ranging from 4 weeks to 6 months in various departments of the business. This allows you to experience the whole housebuilding process from start to finish.
Rotations will include working within the following teams:
Construction - Production roles, based on site, involved in the physical build of our Developments
Development - Controlling & coordinating projects from land acquisition through to completion
Customer Service - All customer interaction after units are sold, all defects, queries, complaints and feedback
Land & Planning - Buying and securing land & planning permission, liaison with local planning authorities
Strategic Land - Identifying, assessing and buying large areas of mixed use land & acquiring permissions
Technical - Technically design and manage schemes from pre-construction through to completion
Sales - Customer facing role throughout sales process, from the show home to home handover
Marketing - Promotion of our brand and our products, public affairs, stakeholder relations & media
Commercial - Managing and advising on the financial & contractual aspects of Construction
Our Graduates are given real responsibility in their role enabling you to take ownership of everything you do, with the support and guidance of our experienced teams.
At the end of the programme, our graduates work together with their line managers and mentor to identify the areas of the business that they have enjoyed the most and have been the most successful in. Once you have identified the area you would like to work in, we will work with the business to facilitate your promotion into your desired role.
We encourage you to study for formal qualifications and will fully support your desire to become accredited. Most of our Graduates study for their APC throughout the duration of their programme, and we are able to fully support you to become RICS / RTPI / RIBA or ICIOB accredited. As we fully support further study, you are welcome to apply for our programme even if you have studied a non-construction degree, some of our best graduates come from wider degrees and pursue further study with us, relevant to their chosen field!
For full details and to apply, please click HERE