Description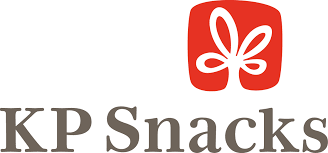 How to Apply
Within the diverse role of Root Vegetable Buyer, you will be procuring vegetables through an approved strategy, driving quality and cost incentives that are managed through approved suppliers. In addition, you will be managing the quality and service of potatoes to the Tyrrells factories via approved supply base. You will spend time in the field, factory and office working closely with stakeholders to ensure end to end supply chain efficiency, driving continued success and improvement.
As Root Vegetable Buyer , some of your key responsibilities will include:
The procurement of vegetables for brands within the KP Snacks & Intersnack portfolio from a fully approved supply chain.
The weekly contract management and scheduling of potatoes and vegetables to the Tyrrells factories via the approved supply base.
The continual enhancement and application of the strategy; improving service and quality through key cost removal projects for potatoes and vegetables.
To deliver a comprehensive knowledge and understanding of the procured root vegetables. Gathering key field/factory, supplier/crop performance data, facilitating trials and development of these commodities to better serve the business.
The delivery of key sustainability projects within the supply chain. Supporting the business in its sustainability initiatives and future targets.
Supporting the business with travel between the Tyrrells sites, internal events, industry events, supplier/grower visits and some overseas travel.
The individual must be self motivated to work independently and should also be a team player as the role requires cross functional working.
KP Snacks is proud to be part of the Intersnack Group. With an annual turnover of more than €3 billion, the Intersnack Group has grown and flourished to become a market leader in savoury snacks, present in over 30 countries across Europe, Australia, New Zealand and beyond, employing more than 14,000 employees and 44 factories globally (33 in Europe, 3 in Australia, 3 in New Zealand, 2 in India and 3 in Vietnam).
The multi-award-winning culture at KP Snacks is friendly, welcoming, supportive and collaborative. We encourage everyone to be the best they can be, working together to achieve great results.
For full details and to apply, click HERE