Arable Research Intern (12 mths)
Description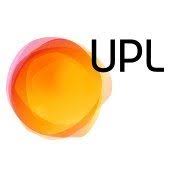 How to Apply
UPL is focused on emerging as a premier global provider of total crop solutions designed to secure the world's long-term food supply. A leader in global food systems and now one of the top 5 agricultural solutions companies worldwide.
We are a leading provider of Agrochemical, Biological and Nutrient based solutions for both foliar and seed applications with a reputation for product innovation and field service expertise. Our products protect and enhance the quality and yield of a wide range of crops all over the world.
The Research Intern(s) will work in the Agricultural Research & Development Station located at Shray Hill Farm, Shropshire, as part of a highly productive team performing research trials to generate data in support of new technologies under development within the UPL network.
There is also the opportunity during the placement to spend a week at our research station in Spain to get an experience in a different climate and crops and interact with our colleagues at a different research station.
For full details please see download.
*Come and see us at the RAU's Agriculture and Environment Careers Fair on 17th November!