Renewables Commercial Graduate
Description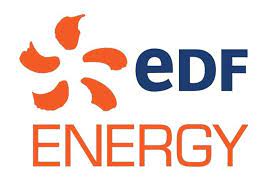 How to Apply
As a graduate, you'll be looking to make an impact – using your skills, knowledge and passion to achieve great things. So how about taking on the challenge of beating climate change?
New for 2021, we are launching a bespoke graduate scheme tailored specifically for our renewable energy business. At EDF Renewables, we're big on supporting people as they set out on their career. Over 3 years you'll learn from experts, gaining valuable experience within the renewable energy business.
You will be based out of our state of the art office in either Durham or Edinburgh with agile homeworking opportunities.
The Training Programme
During the 3 years on this Renewables scheme, you will spend time across the business, developing your commercial understanding of the renewable energy industry and undertaking assignments to support the provision of commercial, strategic and analytical advice to internal stakeholders.
In years 1 and 2, this will include placements within our Strategy and Analysis and our Development teams. This will offer you exposure to key aspects of project development such as origination, project management and valuation, all of which is geared toward reaching investment decisions on wind, battery and solar assets.
Our Strategy & Analysis function is at the heart of what we do. The team continually look for ways the organisation can make efficiencies to ensure competitiveness in the market to allow for project bids to be successful.
The Development function allows the business to realise its objectives. Driving forward ambitions created against the business strategy, the team is responsible for taking projects from concept through the development cycle to financial close and then acting as client throughout the construction phase.
Finally, in year 3, you will undertake an assignment which is tailored to your skills, knowledge and experience to ensure your transition post scheme is seamless into a role within the organisation.
The Skills
To be successful in this role, you will need to have:
2:1 Bachelor's Degree (obtained or expected) in any discipline
An understanding and passion for the renewable energy industry
Commercial understanding, analytical abilities, communication skills and a talent for leadership
The ability to adapt quickly to new challenges and thrive in fast-paced environments
For further information and to apply, click HERE