Progressive Young Farmer Programme – One Year Placement
Description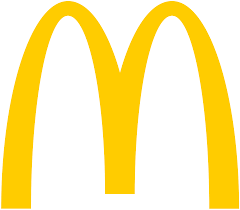 How to Apply
McDonald's is proud to be one of the most recognised brands in the world, with restaurants in over 100 countries and billions of customers served each year. As the global leader in the food and service industry, we have a legacy of innovation and hard work that continues to drive us.
We're offering an exciting and unique one year placement program for students looking to gain practical experience in our food supply chain from farm to front counter. With professional training that will prepare you with knowledge and practical expertise required to successfully work throughout the supply chain.
This is an exciting time to join a robust supply chain team and share real responsibility. The role is specifically designed for full-time undergraduates studying at college or university within the UK or Ireland.
What will my accountabilities be...
Throughout the placement you will be expected to undertake specific projects to gain a better understanding of sustainability and technical efficiency within the supply chain (food processing) and on farm.
To gain an overview of McDonald's, the suppliers' unique businesses and experience of both business management.
Undertake practical farming under the supervision of a progressive farmer and experience a short period as a crew member in one of our restaurants.
Become an ambassador for our brand and potentially undertake some communication activity.
Which team will I be part of...
As a key member of our Agriculture team, you'll spend time with an industry leading McDonald's supplier and a progressive farmer.
Who will my customers be...
This program provides scope to follow our products from the farms we use, through to our restaurants, enabling you to work with a number of different suppliers, farmers and partners around the country.
What background do I need to have...
We are looking for a passionate, self-motivated and driven undergraduate to join our fast-paced team. The successful candidate will have good interpersonal skills and the ability to use their initiative and think innovatively to find practical solutions. With the willingness to learn more about a career within the food supply chain or farming and work alone as well as part of a team.
For full details of the role and to apply, click HERE