Description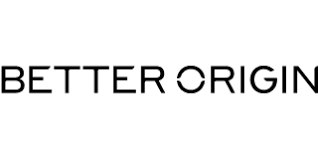 How to Apply
Our food chain is broken - the system that can barely feed 7 billion people will not feed 10 billion we're expected to reach by 2050. And while it's hard to imagine that things could be different, they have to be.
At Better Origin, our mission is to fix the broken food chain. We are inspired by nature and how it deals with waste, with nutrients always flowing in a circular system.
That is exactly what happens inside the Better Origin X1 container, where food waste is fed to insects, which then become a carbon negative source of protein for animal feed. This enables us to not only reduce food waste and emissions, but also support a local-first supply chain.
We're backed by world-class investors at Balderton Capital, Fly Ventures, and Metavallon VC. We're working with supermarkets and food producers to roll out our technology in the UK and the EU. In 2021, we signed a contract with Morrisons to convert their fruit and veg waste and create a carbon neutral egg line.
Job Role
We are looking for hard-working, passionate individuals who love to drive change, want to have a positive impact, and thrive in a start-up environment to help run Better Origin's insect production operation.
We are offering the right candidate a starter role, focused predominantly on the operations and performance of our central insect farm. The role will involve supporting the operation of our central insect farming facility just outside Cambridge, as well as some opportunity to travel to our other Micro-Farm sites with more experienced technicians supporting the Quality Control, Biological Science, and production technicians in their roles.
You would be a part of a small but highly passionate and enthusiastic team of Insect Farming operators, capable of working unsupervised carrying out duties at our home base, as well as part of the farm team participating in complex trials and projects at our base and remotely in the field.
For full details and to apply, click HERE