Product Support Assistant – One Year Placement
Description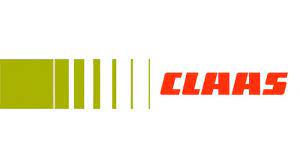 How to Apply
CLAAS is a family business founded in 1913 and is one of the world's leading
manufacturers of agricultural engineering equipment. CLAAS UK is responsible for the distribution and supply of all CLAAS machinery, parts and aftersales support in England, Scotland, Wales and Ireland.
The successful candidate will be required to work alongside our experienced Technical Product Managers within the Technical Department.
Main Duties
• Provide high level support and detailed monitoring of Pre Series machines and technical improvements – this could require regular travel throughout the UK and IE
• Assist with detailed and in depth analysis of technical issues reported from our dealer network
• Continue to develop a detailed program of best practice for application of fluid sampling across the CLAAS Product range
• Proactive involvement with CLAAS TELEMATICS and CLAAS Remote Service mobile machine management
• Support the Technical Managers with early warning analysis across all the product ranges
• Co-ordination of CLAAS group field engineers within the UK
For full details and to apply, see download and click HERE to visit our website