PR & Media Intern 2022/23
Description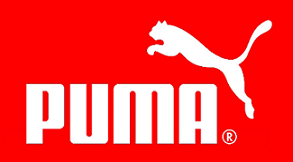 How to Apply
As part of the UK&I PUMA business, you'll gain unique industry exposure, work on amazing projects and be part of a team of experts sharing their knowledge. You will live and breathe the brand, rep the product and work with like-minded people who are passionate about what they do.
You will be part of the Entertainment Team which is responsible for gifting and seeding products with leading lifestyle influencers and celebrities.
You will be immersed in social media, monitoring all channels (Instagram, Twitter, Facebook etc) for mentions of the brand whilst maintaining an awareness of up-and-coming influencers. From rappers to models, actors, celebrities, fitness fanatics and tabloid stars you will keep your ear to the ground to recommend individuals who may become global brand assets for Puma. Monthly you will report and present your findings to the team with referenced screenshots and images.
During this internship you will be supporting the team in everything they do, building relationships with internal and external members of the departments network, meeting and greeting visitors, and assisting with projects. You will be hands on with the companies merchandising systems, placing orders for products, and maintaining stock levels. You will be responsible for organising couriers.
Essential Skills
Applicants must be:
Ideally, you will have studied Marketing, fashion or communications-related subjects

The team atmosphere is lively, energetic, fast-paced and demanding; you will be expected to keep up with the ever-changing environment where no two days are the same

Able to demonstrate a real interest in current Streetstyle fashion and be fully immersed in social media (a regular Instagram user and/or blogger, you will be asked to provide evidence of your interest in popular culture and its influence on brands products)

Had experience in interactive roles

You will be organised, hardworking, confident, and able to plan and priorities your workload during busy times.

You will need to be able to network (internally and externally), work in a team, and be able to work independently/use your own initiative to get tasks completed.

It is essential that you are creative and have excellent written and verbal communication.

Experience in MS Office Suite, PowerPoint, and diary management systems is needed.

Knowledge and experience of social media and digital channels is essential.

Excellent written & spoken English

Finally, you will be commercially aware with an active interest in both Sports and Fashion.
For more information and to apply online click HERE.
Whilst due to Covid-19, PUMA UK staff members are currently adopting a hybrid working arrangement (50/50), ultimately you will need to be based within a commutable distance to your relevant office.