Placement Student – Purchasing Assistant (General Farming Inputs)
Description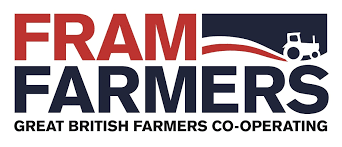 How to Apply
Are you thinking about a career in agricultural procurement? Do you want to gain experience within
a customer service environment? Are you enthusiastic and passionate about farming and want to learn more about the agricultural industry supply chain? Are you a confident communicator, highly organised, with an excellent eye for detail and have a good overall standard of IT literacy?
Based in the beautiful market town of Framlingham, Suffolk, Fram Farmers is one of the UK's largest farmer-owned input purchasing and crop marketing groups for professional arable and livestock farmers.
We exist solely to serve and represent our significant membership base, our goal being to provide them with an unequalled service, together with the very best value for money for the purchasing and crop marketing activities which we undertake on their behalf.
This placement sits within our General Farming Inputs Purchasing team, providing support and essential back up to our Machinery, Fuel and Building Materials buying teams.
The role of the purchasing assistant is busy and varied and your learning includes but not limited to:
• Gain an overview of the purchasing process in respect of General Farming Inputs.
• Understand the importance of member service / relationships, dealing with member
enquiries and updating them on developments on new or alternative products in relation to
Machinery, Fuel and Building Materials.
• Gain awareness of the importance of negotiation skills and supplier liaison / management, supporting the buyers in maintaining supplier relationships to increase turnover / added value to the membership.
• Manage problems and complaints efficiently and effectively.
• Maintain accurate records of transactions with suppliers, member orders and supplier meetings and ensure member ordering process from initial enquiry through to final invoice is carried out in a timely manner.
• Working in partnership with all members of the Fram Farmers team, promoting all Fram Farmers products and services.
For full details including how to apply, please see download.