Description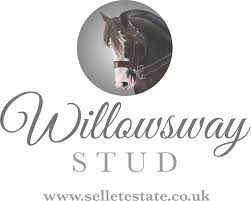 How to Apply
Willowsway Stud & Rehabilitation Centre offers a range of different services, from stud services, show production, rehabilitation, and livery packages.
Whilst on placement with us you will be required to maintain all aspects of daily horse care, mucking out stables, turning horses out and bringing in, grooming, and feeding etc. Riding for the right candidates, to include schooling/ hacking, long reining, working with young horses, stallions, and our competition horses.
Students will have the opportunity to work alongside our Stud Manager, assisting with all aspects of foaling and delivery, night checks, after care of mares/foals. Assistance with collections, packing and shipments. Handling mares for veterinary visits, teasing and covering. Watching the process of AI as well as learning all about the mare's reproductive cycle, breeding selection and equine related diseases.
The role requires a sound understanding of health, behaviour and welfare of equines, as well as an understanding of paying regard to health and safety.
Students will have the opportunity to assist with our equine rehabilitation programs and learn about the use of our equine water treadmill, TheraPlate, PEME Rug and other rehabilitation equipment. Students will shadow our physiotherapist and learn all aspects of equine rehabilitation.
Students who complete their placements at Willowsway Stud and Rehabilitation will do so on either a part or full time based on their own and their university's requirements. Willowsway Stud and Rehabilitation will strive to satisfy all university placement's criteria, appreciating the diversity in requirements and placement durations.
For full details including hoe to apply, please see download.