Description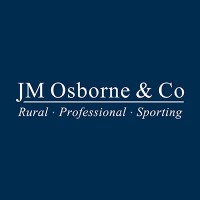 How to Apply
JM Osborne Rural & Sporting is a Firm of Surveyors and Land Agents, involved in a very wide range of rural work, including the purchase and management of Farms and Estates, professional work including rural valuations, compensation schemes, farming, forestry, HLS and other grant schemes, employment issues, consultancy on a wide range of rural issues, litigation support and Expert Witness work. In short, we do a wide range of work to do with rural property.
We are also known as the leading Firm of Sporting Land Agents managing Sporting estates and Shoots across the Country and undertaking associated professional work.
We are looking for two people to join JM Osborne Rural & Sporting. One Trainee Land Agent after completing the REALM type course and a Placement Student also from the REALM type course. You must be very flexible and want to gain excellent Land Agency/Rural Surveying and general business experience. JM Osborne Rural & Sporting is known as a motivated and hardworking firm, undertaking work right across the Country. We are definitely not the right firm for anyone who is looking for a 9:00 to 5:00, 5-day a week job. If however, you are keen on shooting and the countryside, are hardworking, personable, commercially aware, looking for a really wide range of work, can mix with people from any background and want a very interesting and challenging job, then you are exactly what we are looking for and please do apply.
We offer a good remuneration package and very varied work experience for the right person, as well as providing exceptional rural business and professional experience, working in some of the most beautiful places in the UK. We have an outstanding record of first time passes in the TPC and APC exams and all our recent Placement Students have gone on to obtain excellent employment when they have finished their course. Several of these are available to provide testimonial as to their experience working for the Firm.
For more information and how to apply, please see attached download.