RELM Placement Opportunities
Description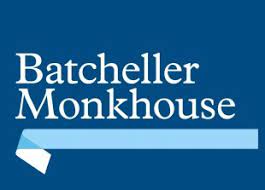 How to Apply
Batcheller Monkhouse is a leading South East firm of Chartered Surveyors, agricultural valuers, planning consultants and farm and estate agents providing
a diverse range of property related services throughout the region. We are a progressive and expansive business but have our feet firmly planted in the
best aspects of traditional land management and British farming. Our clients enjoy a truly bespoke service provided by dedicated and highly experienced
Partner-led teams.
The role:
To assist our qualified team of rural chartered surveyors in their diverse range of professional work which includes valuations, estate management, landlord and tenant matters, Basic Payment Scheme and Stewardship and grant scheme, land development deals, compulsory purchase matters and rights of way and access agreements and to help gain an insight into the work of an expansive firm of rural Chartered Surveyors.
We would also like to hear from those with more of an agency focus to join one of our estate agency teams who specialise in the sale of rural property, farms, and estates.
Please see download for full details.
To apply: Please send your CV and covering letter addressed to Oliver Robinson (Partner) at gradcareers@batchellermonkhouse.com.