Placement – Farm Business Consultancy
Description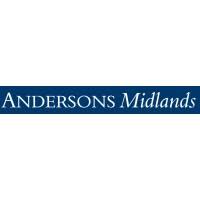 How to Apply
Andersons Midlands prides itself on providing independent impartial business advice to a wide range of farmers and the allied industries. We have the opportunity for a Student to join us for a summer placement within our offices in Salisbury, Wiltshire.
You will have the opportunity to gain experience with many of the services we offer and understand what is involved with a career in farm consultancy. During the placement we would like you to assist in a unique benchmarking project.
If you are studying for an agricultural based formal qualification and would like to gain some farm consultancy experience, we would like to hear from you.
It is important that you can work both as part of a team and on your own initiative. The successful candidate must be computer literate and have comprehensive experience of Microsoft Excel.
If you feel you could benefit from this experience, then please forward your CV and a covering letter, explaining why you would like to be considered.
All enquiries in the first instance should be addressed to Harry Batt, Senior Consultant: hbatt@andersons.co.uk