Parts Assistant – One Year Placement
Description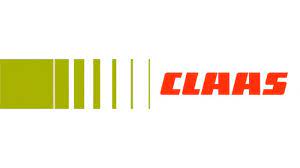 How to Apply
CLAAS is a highly successful family run business. Since 1913 we have been
at the forefront of high-tech design, manufacture and sales of agricultural
machinery. CLAAS UK is responsible for the distribution and supply of all CLAAS machinery, parts and aftersales support in England, Scotland, Wales and Ireland.
Working in the Parts Department, over the course of the placement, the successful candidate will become an integral part of a great team, gaining invaluable experience and training in areas including parts sales and logistics, parts technical and parts marketing.
Main Duties
• Responsible for processing and raising purchase orders across our CLAAS parts portfolio as well as our battery and lubricant suppliers
• Analyse profit margins and sales statistics, warehouse productivity and stocking potential
• Contribute to and develop parts marketing strategies for our dealer network
• Subject to availability, gain experience in the workshop of the local dealer and support the parts stand at an agricultural show
• Work in a variety of systems to solve technical problems including the use of technical drawings and information
• Effectively liaise with colleagues, suppliers and logistics providers to assist in enhancing the professional response of all types of parts queries
• Support the Sales and Marketing department with the administration of promotional material for the CLAAS machinery portfolio.
For details see download or click HERE to visit our website