Part Time Sales Assistant
Description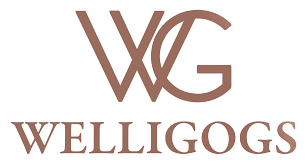 How to Apply
We began our story in 2000, when we were the first brand to introduce hand-painted designs onto rubber wellington boots in the UK and Europe. Ever-true to our roots as a family business, these first designs were inspired by ideas from Kim, her husband Ray and their four children. Then came our distinctive moniker – Welligogs. The name itself, says Kim, "came from nostalgic childhood memories of a loving home where everyone affectionately knew their wellington boots as `Welligogs'."
Since these early days, our product ranges, designs, and specialisms have grown into the Welligogs brand you see today – the epitome of distinctly British style, uncompromising practicality, and stylish fashion. We also love our commitment to British manufacturing and are proud to produce pieces in the heart of England. www.welligogs.com
We are looking to recruit a passionate, excited individual who will join our show team. You will spend your time on the stand selling our products to the public. You will experience sales and customer experience, be introduced to the build-up and break down of our stands, have direct contact with customers, experience visual merchandising, stock control and understand the necessities of exhibiting at such events.
Show events we attend are Burghley & Badminton Horse Trials, The Game Fair, Cheltenham Gold Cup, and Chelsea & Hampton Court Flower Show. Due to the shows being in various locations across the country, you must be happy to work away from home, over weekends and have a valid driving licence.
No previous sales experience is necessary. We expect our candidate to be organised, efficient, have good written and verbal communication skills, and be well presented. You must be a great team player, be able to collaborate across organisational boundaries and have the confidence to work on your own initiative, when appropriate.
For full details including how to apply, see download.