Description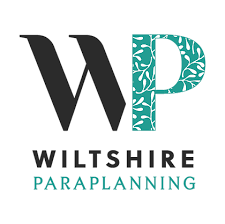 How to Apply
Wiltshire Paraplanning are looking for an individual to join our team on a flexible part-time basis. We provide Outsourced Paraplanning services for St. James's Place Wealth Management Partners all over the UK.
We are looking for someone to work a couple of hours each day or a select few days a week. Flexible hours, earning £8 per hour.
Responsibilities to include:
Calling Providers and chasing up information that has been requested by our Office Manager or admin team
Sending out letters of authority and requesting information for clients pensions and/or investments
Keeping clients informed of expected turnaround times
Be proficient in using excel & outlook
Have a professional telephone manner
Place of work will be in a residential space, based in Cirencester. Hours available between 8:30am – 3:30pm Monday through Friday so we would fit in the hours within this timeframe initially. We would like the role to develop in time or at least be able to offer more hours in the near future. If a solid relationship is established, we could look at working at home for set hours in the future.
Gain valuable insight into a career that most people don't even know exists! Earnings for a fully qualified and experienced paraplanner range from £30,000 to £60,000 per annum.
Please send your CV and cover email confirming why you are interested in the role and why you feel you would be a good fit to: ashley@wiltshireparaplanning.co.uk